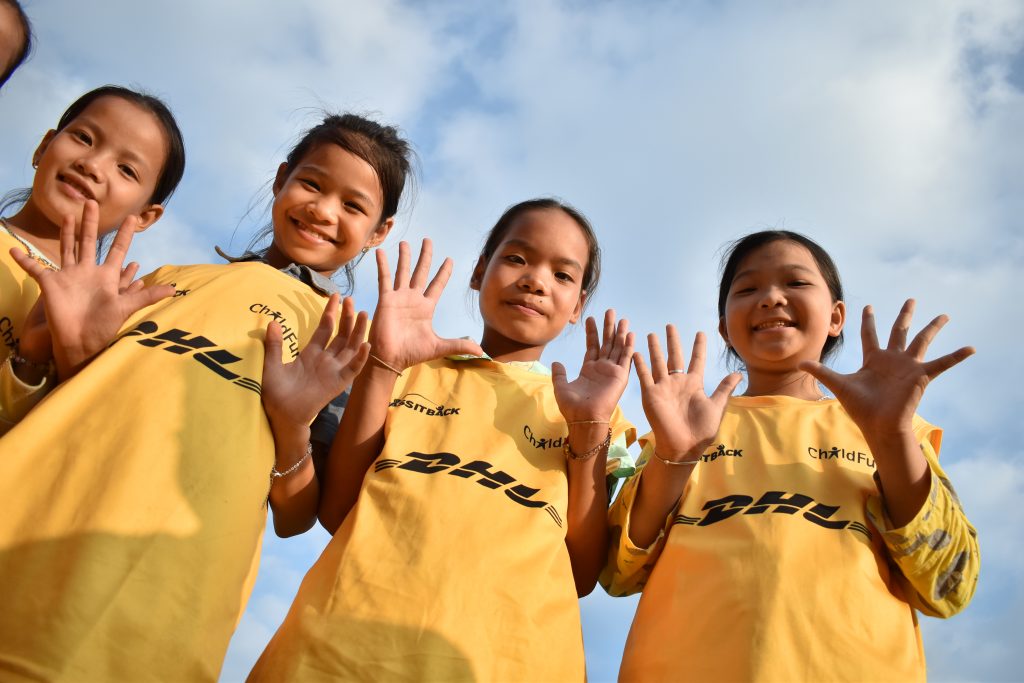 As of 15th February 2021, ChildFund has rebranded the Pass It Back rugby and life skills program to ChildFund Rugby. There are several reasons why we have taken this approach:
ChildFund Rugby will now be our main brand and encompasses all of our rugby-based work globally.
One of the core reasons for the change is to enable us to effectively work across multiple languages and regions!
It is also important as our ongoing partnerships will enable Rugby for Development programs for vulnerable children and young people to be expanded beyond Asia!
This means, we can better:
Build long-term strategic partnerships.
Grow our support.
Widen our impact!
What Programs fall under ChildFund Rugby?
Pass It Back
Pass It Back still remains one of our core programs and the first integrated rugby and life skills program we launched back in 2015 in Laos! So far more than 40,000 Pass It Back sessions have been delivered to more than 25,000 children across Asia! It's important to note that Pass It Back is still alive and well, and growing!
Reconnect
Reconnect was launched in response to the global COVID-19 pandemic. It provides children and young people with opportunities to access sport and learning activities in safe and structured settings as communities emerge from health measures that have restricted movement and daily routines. 
Get Into Rugby PLUS
Jointly developed and implemented by Oceania Rugby, ChildFund, Fiji Rugby and UN Women, this program includes life skills learning components which build the confidence and resilience of young people, promote positive behaviour, and challenge gender stereotypes.
You can read more about our programs here.
What Changes Will You See With ChildFund Rugby?
Our ChildFund Pass It Back social media (Facebook, Twitter, Instagram) have changed their handles to @childfundrugby. Please help us share these!
The ChildFund Pass It Back website has been updated as you can see – feel free to browse around and let us know what you think!
We will continue to highlight the amazing ongoing support from our stakeholders, donors and implementing partners without whom, this work would not be possible.
You can still read our latest stories, media releases, reports and publications.
Over the coming weeks and months, we will be sharing more on how we are partnering with more sports across more countries to deliver more impact for children and young people through Sport for Development programs!
This is an incredibly exciting time for us and we can't wait to share more with you!
Thank You!