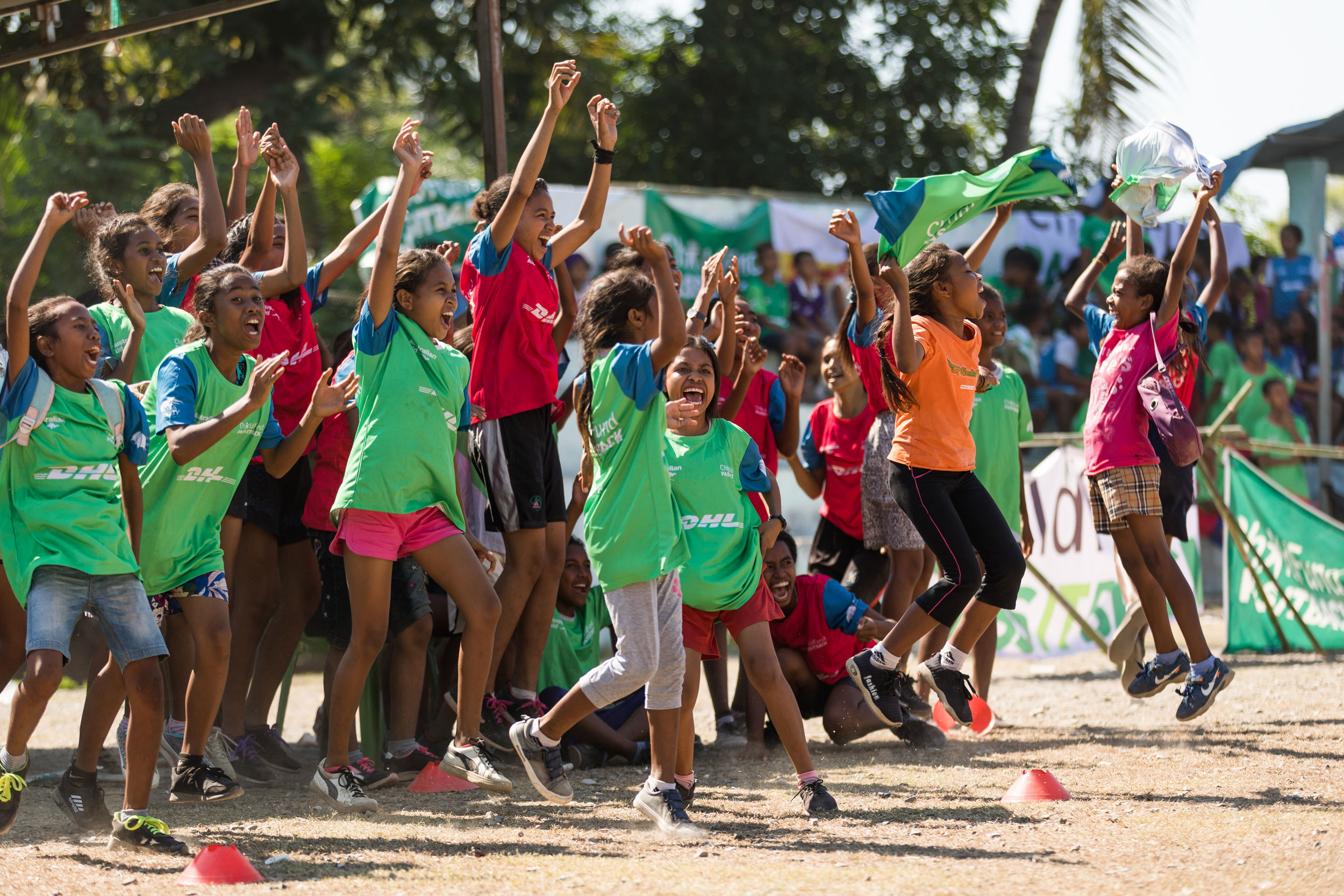 Our Programs
ChildFund Rugby partners to deliver high quality, evidence-based social change through rugby. Pass It Back is our biggest initiative and a key component of the Rugby World Cup 2019 Impact Beyond legacy program.
ChildFund Rugby focuses on several initiatives: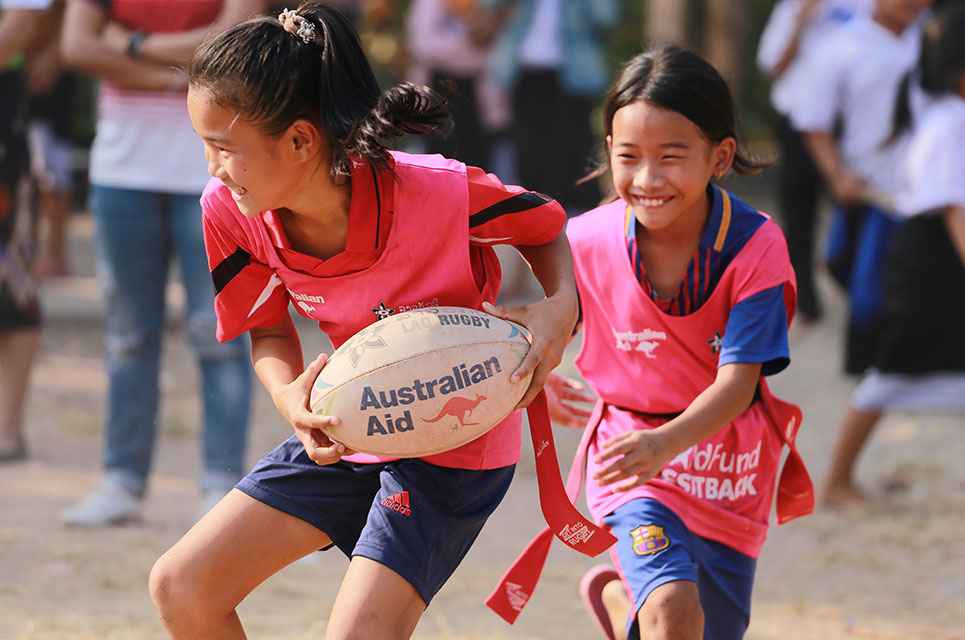 Pass It Back
Pass It Back has been designed to ensure children and young people are equipped to overcome challenges, inspire positive social change and 'pass it back' to their communities.
Pass It Back delivers impact at three levels:
Coaches participate in the development of their communities and take action to positively influence change.
Players have the social and emotional skills needed to practice positive attitudes and behaviours regarding gender equality, inclusion, and rights.
Communities actively support and have a positive and inclusive view of sport as a tool for youth and child development.
Pass It Back is delivered in partnership with a range of rugby organisations, including national federations. More than 50% of players and Coaches are girls and women. The curriculum covers four seasons for players 11 years of age and older, covering the following areas:
Understanding Gender
Planning for the Future
Being Healthy
Feeling Safe
Pass It Back in Action
Over 50%
Female Participation
25,687
Players Registered
1,137
Coach Accreditations
39,205
Learning Sessions Delivered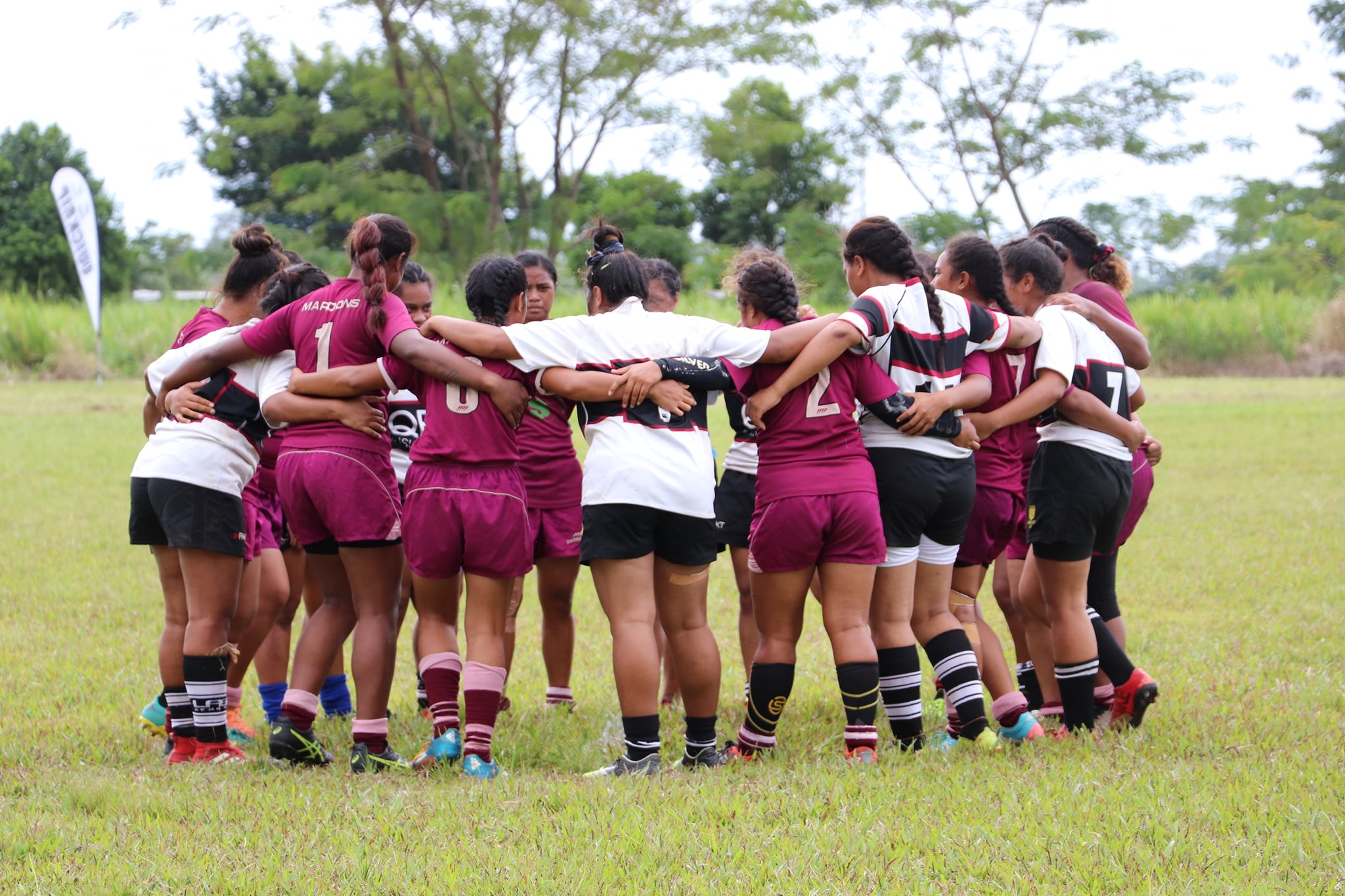 Pass It Back Lite
Living Our Values
This initiative provides rugby and life skills learning for children built around rugby's values of integrity, passion, solidarity, discipline and respect and explores how these values are important both on and off the field.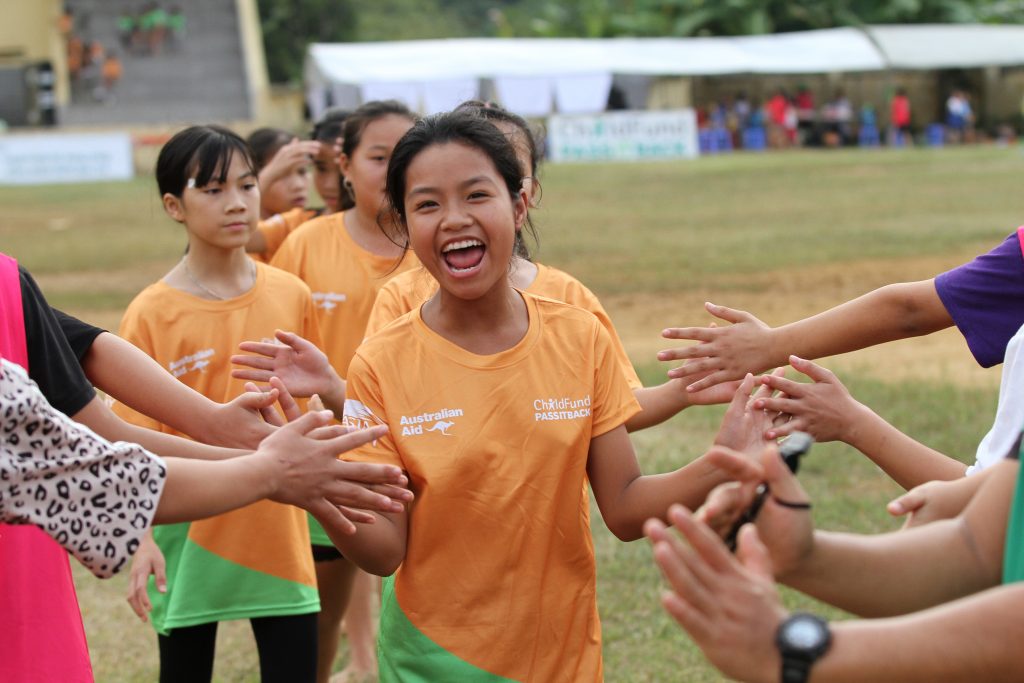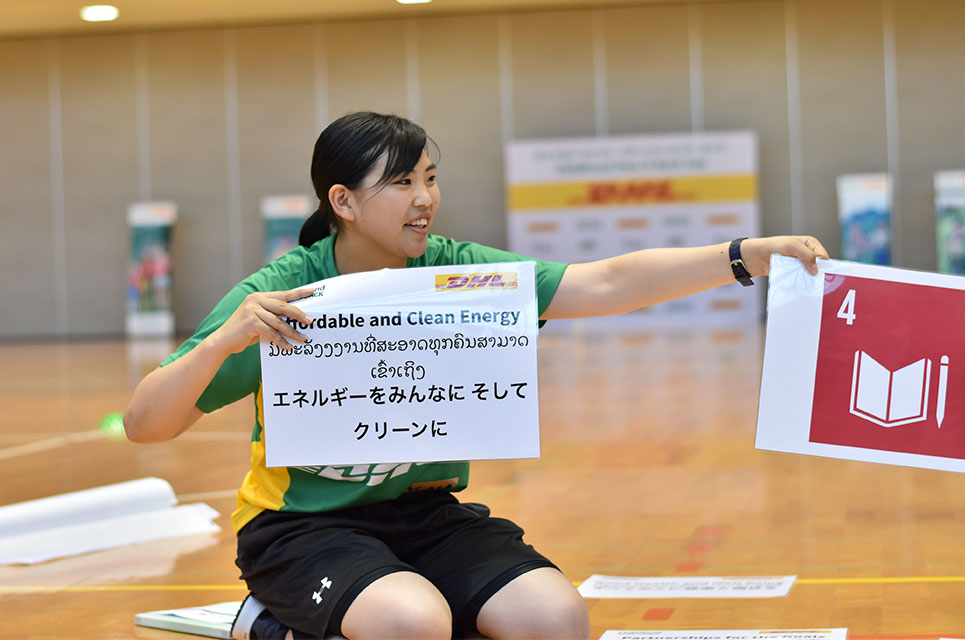 Reaching The Global Goals
Using entry-level rugby, this program gives young people life skills learning built around the Sustainable Development Goals (SDGs), which have been adopted by all United Nations Member States in 2015 as a universal call to action to end poverty, protect the planet and ensure that all people enjoy peace and prosperity by 2030.
Reconnect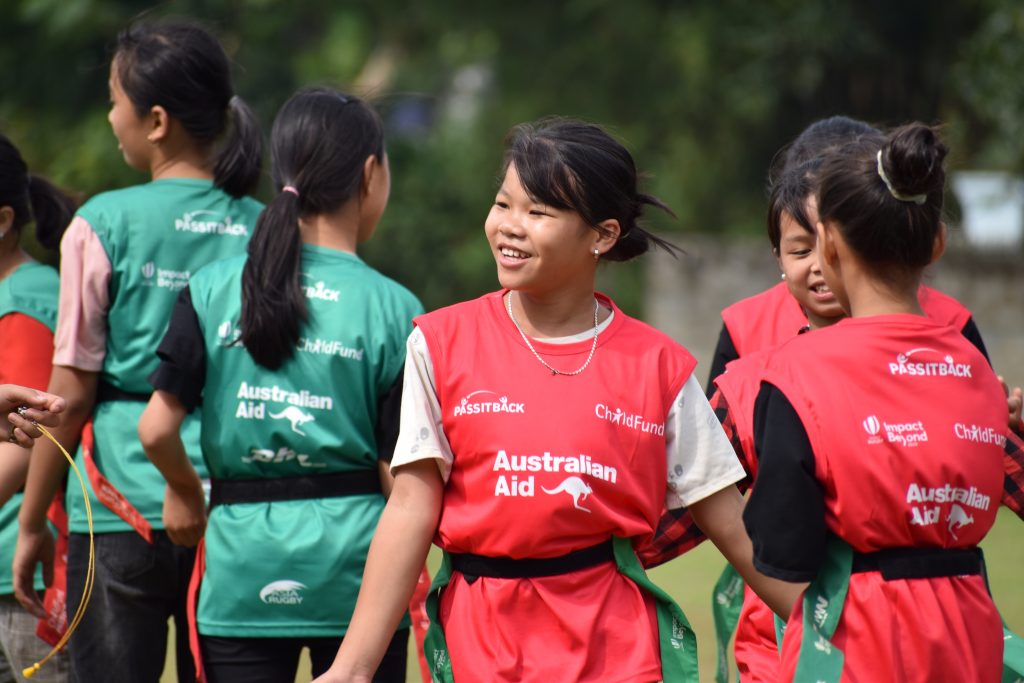 Reconnect Rapid: COVID-19s
As communities emerge from public health measures that have impacted on movement and daily routines, this initiative provides children and young people with opportunities to access sport and learning activities in safe and structured settings.
Reconnect Rapid: COVID-19 also supports communities to (re)build confidence in the role of sport in building social and emotional wellbeing among children and young people.
Reconnect Teams: I Have a Goal 
This has been designed to provide children and young people with opportunities to access sport and learning activities in safe and structured settings with a focus on setting goals in times of uncertainty. Players also have regular access to activities as part of a team.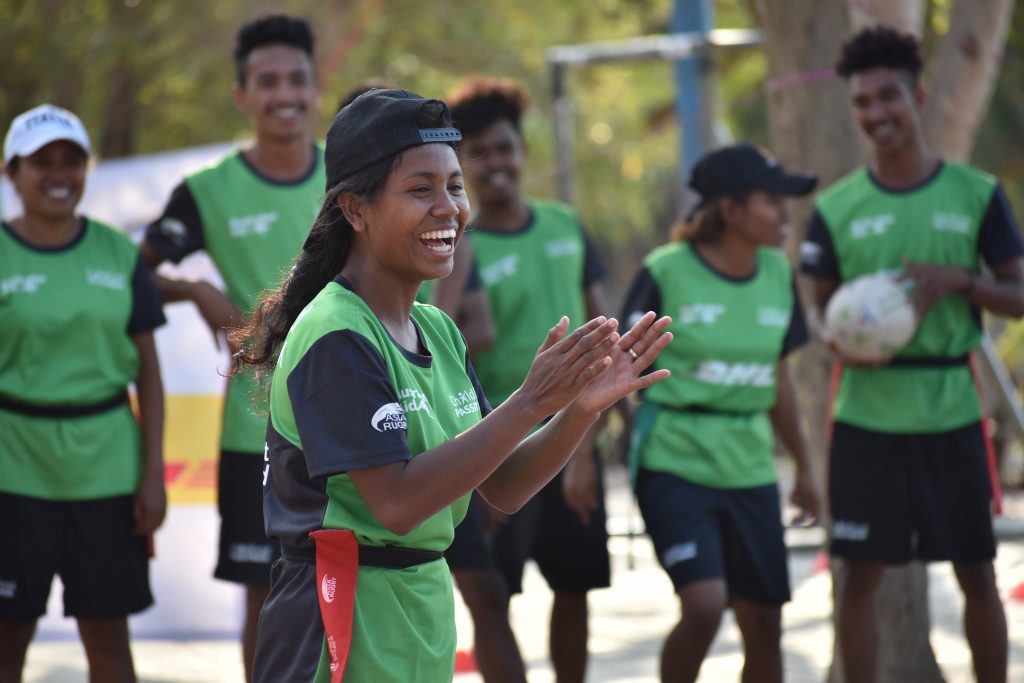 Reconnect in Action
Over 50%
Female Participation
6,716
Learning Sessions Delivered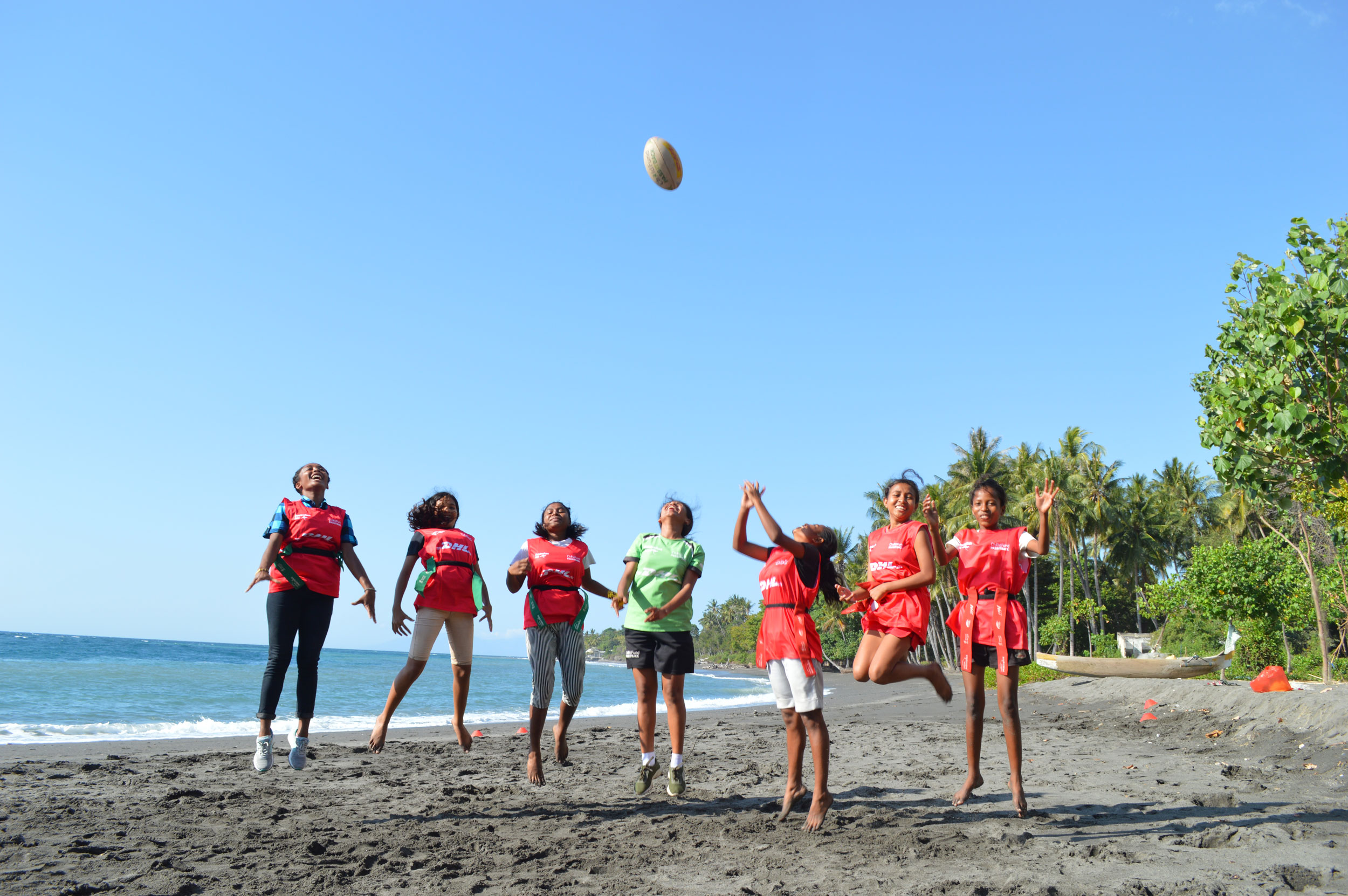 Get Into Rugby PLUS
Get Into Rugby PLUS is a flagship Sport for Development program, jointly developed and implemented by Oceania Rugby, ChildFund, UN Women and the Fiji and Samoan Rugby Unions.
The program includes life skills learning components which build the confidence and resilience of young people, promote positive behaviour, and challenge gender stereotypes.
Supporting regional initiatives to build gender equality and prevent violence, Get Into Rugby PLUS has been developed specifically for the Oceania region and is based on Pass It Back.
Get into Rugby PLUS is supported by Team Up, the Australian Government's sport for development program; by UN Women Fiji Multi-Country Office, through the Pacific Partnership to End Violence Against Women and Girls (Pacific Partnership), funded primarily by the European Union, with targeted support from the Governments of Australia and New Zealand, and UN Women; and ChildFund.
Safeguarding in Rugby
ChildFund is a Pioneer Organisation with the International Safeguards for Children in Sport, which supports sports organisations to ensure that children are physically and emotionally safe.
ChildFund works with rugby partners around the globe to ensure that safeguarding children in rugby activities is a priority.
In addition, ChildFund works to ensure that partners also have in place practices to prevent sexual exploitation, abuse and harassment of adults at all levels of sport. Both of these areas include participants and athletes from the grassroots to the elite levels.
Through our Safeguarding in Sport work, we support National Unions and Regional Associations across Asia, Oceania, Africa and the North Americas through cross-country learning with a focus on organisations establishing entry-level safeguarding practices.
This support provides organisations with practical tools and knowledge to progress their safeguarding practices and ensure that everyone is safe in sport at all levels.
Rugby Organisation Development
We provide tailored support to build institutional capacities and capabilities for sustainability.  Technical assistance is provided in areas including financial Management, revenue diversification, project management, governance, operations, gender inclusion and partnership development.
Measuring Change
ChildFund's commitments to accountability extend to demonstrating the impacts of our partnerships, with a focus on social change at the community level. Change is measured across Coach, player and parent/guardian levels, and is based on a theory of action that leads to the practice of leadership and life skills to influence positive change in the community.
A mix of qualitative and quantitative tools are utilised to produce a strong evidence base for learning and demonstrating impact. Coaches play a key role in the collection and analysis of data, which supports the strengthening of systems and practices among rugby organisations and the development of transferable skills.
DONATE NOW TO GIVE CHILDREN THE OPPORTUNITY TO PLAY, LEARN AND GROW
Your generous donation will give disadvantaged children in Asia and across Oceania the opportunity to play, learn and grow.