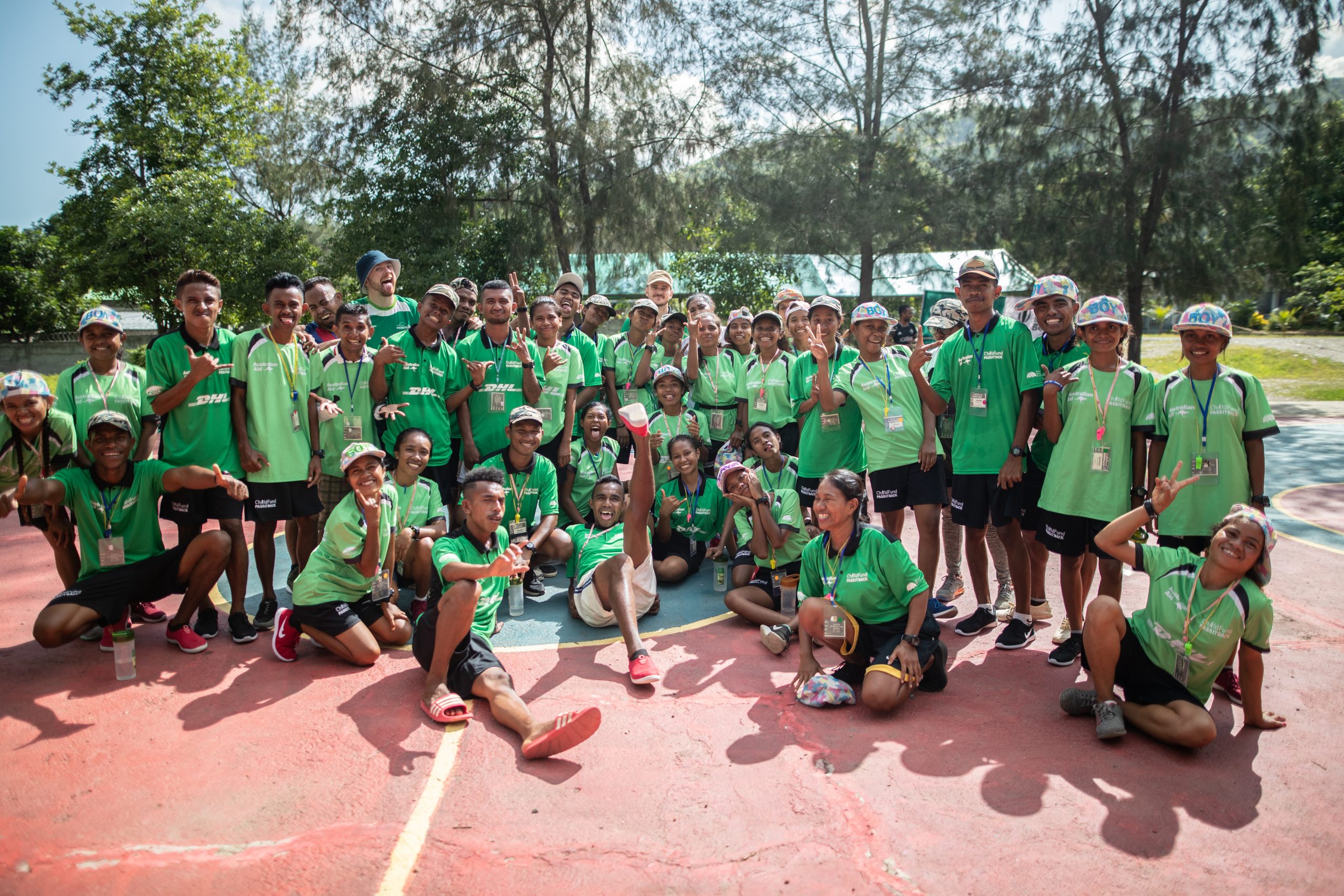 About Us
ChildFund Rugby provides children and young people with opportunities to play, learn and grow.
Using integrated rugby and life skills curricula, young people from vulnerable communities are equipped to overcome challenges, inspire positive social change, and take active leadership roles within their communities.
Under ChildFund Australia's guidance, all rugby development programs contribute to achieving gender equality, reducing inequality, and ending violence against children, reflecting targets within the UN Sustainable Development Goals.
Participants also develop critical social and emotional skills which help them to achieve personal goals, build empathy, manage emotions, develop positive relationships, and make responsible decisions.
ChildFund Rugby partners to deliver high quality, evidence-based social outcomes. ChildFund Rugby's biggest Rugby for Development program, Pass It Back, is a key component of the Rugby World Cup 2019 Impact Beyond legacy program – ChildFund has also been appointed as the principal charity partner for Rugby World Cup 2021 to further leverage the sport to deliver social change, with a focus on girls and women.
ChildFund is recognised as a Pioneer Organisation within the International Safeguards for Children in Sport, which ensure that children are physically and emotionally safe across sport.
We undertake work with sports partners around the globe to ensure that the safeguarding of children and vulnerable adults in sport is a priority.
ChildFund Australia is an independent international development organisation that works to reduce poverty for children in developing communities.
It is a member of the ChildFund Alliance, a global network of 12 organisations which assists almost 23 million children and their families in 70 countries.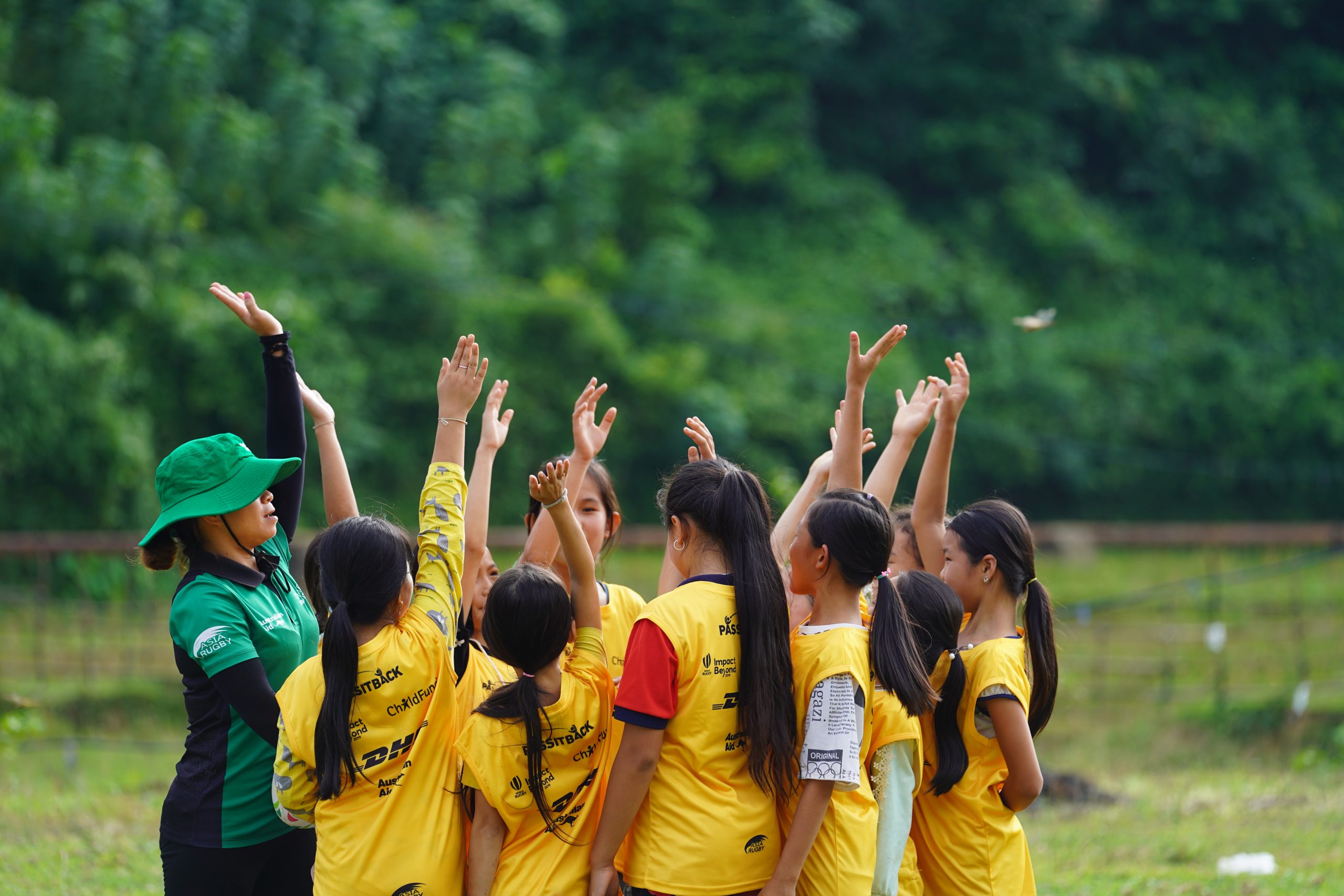 Supporting every child's right
to play, learn and grow
Pass It Back
Pass It Back uses an integrated life skills and rugby curriculum to promote the right to play in communities where children have little or no access to organised sport, and provide important educational opportunities. Under 11s take part in four learning modules: Understanding Gender, Preparing for the Future, Being Healthy and Feeling Safe. Older youth explore in greater depth rugby's values of integrity, passion, solidarity, discipline and respect, and how these values are important both on and off the field. Pass It Back curricula also focus on life skills learning built around the United Nations Sustainable Development Goals (SDGs).
Reconnect
Reconnect was launched in response to the global COVID-19 pandemic. It provides children and young people with opportunities to access sport and learning activities in safe and structured settings as communities emerge from health measures that have restricted movement and daily routines.  It supports communities as they recover from the impacts of COVID-19, by building the social and emotional wellbeing of children, with a focus on setting goals in times of uncertainty.  Reconnect is designed to provide players with regular access to activities as part of a team.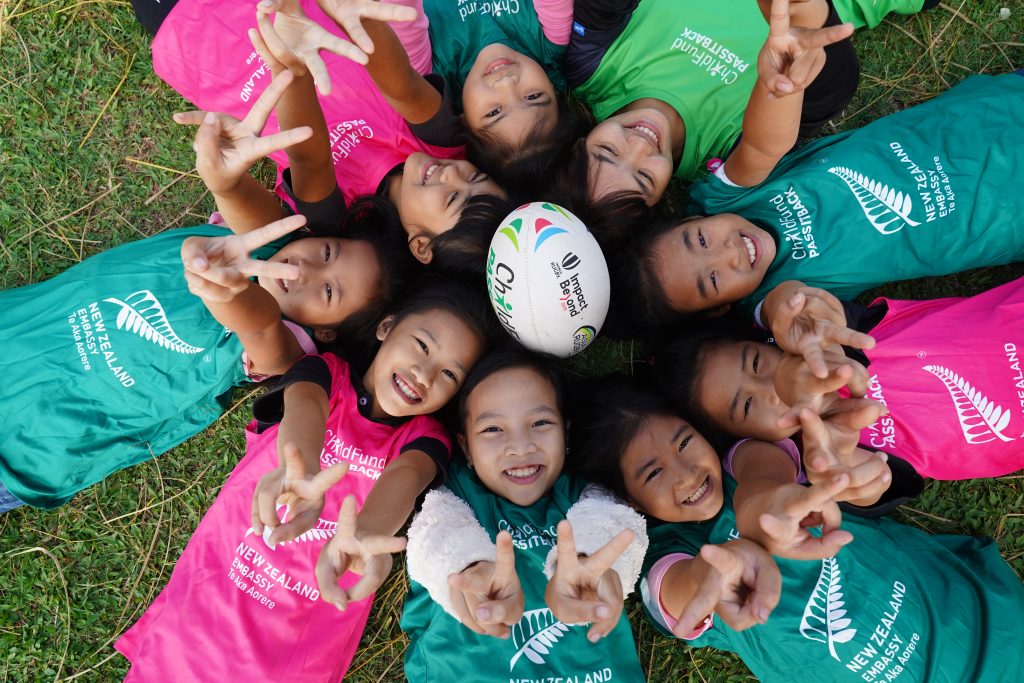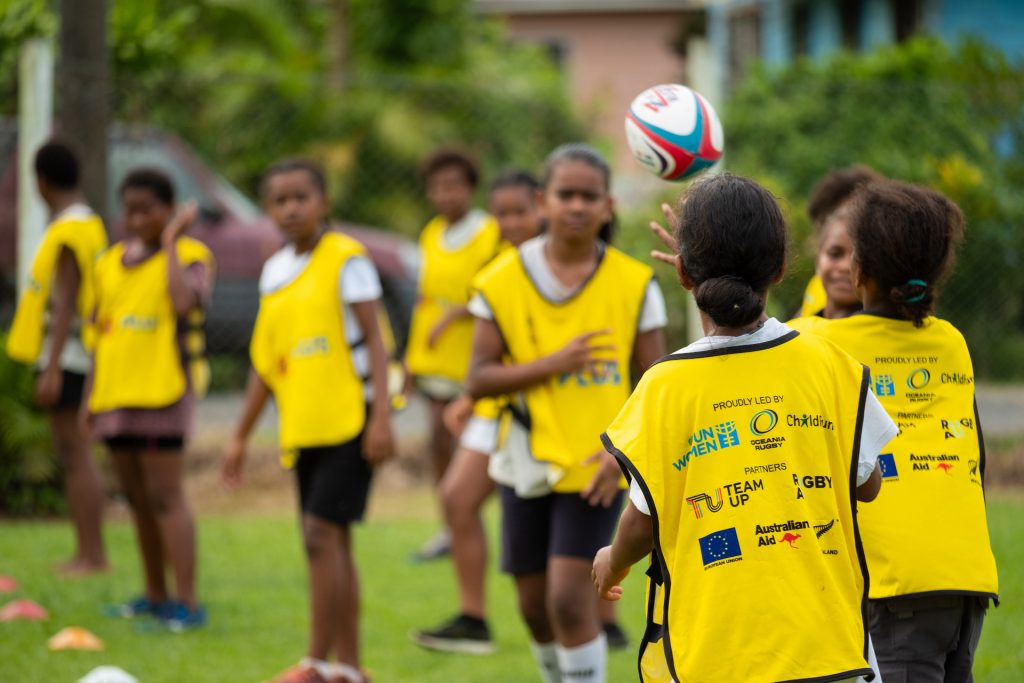 Get Into Rugby PLUS
This has been jointly developed and implemented by Oceania Rugby, ChildFund, Fiji Rugby and UN Women. The program includes life skills learning components which build the confidence and resilience of young people, promote positive behaviour, and challenge gender stereotypes. Supporting regional initiatives to build gender equality and prevent violence, Get Into Rugby PLUS has been developed specifically for the Pacific region, and is based on Pass It Back.
Safeguarding in Sport
ChildFund is a Pioneer Organisation with the International Safeguards for Children in Sport, which supports sports organisations to ensure that children are physically and emotionally safe.  Our rugby partners around the globe ensure that safeguarding children in rugby activities is a priority. This ensures that partners also have in place practices to prevent sexual exploitation, abuse and harassment of adults at all levels of sport.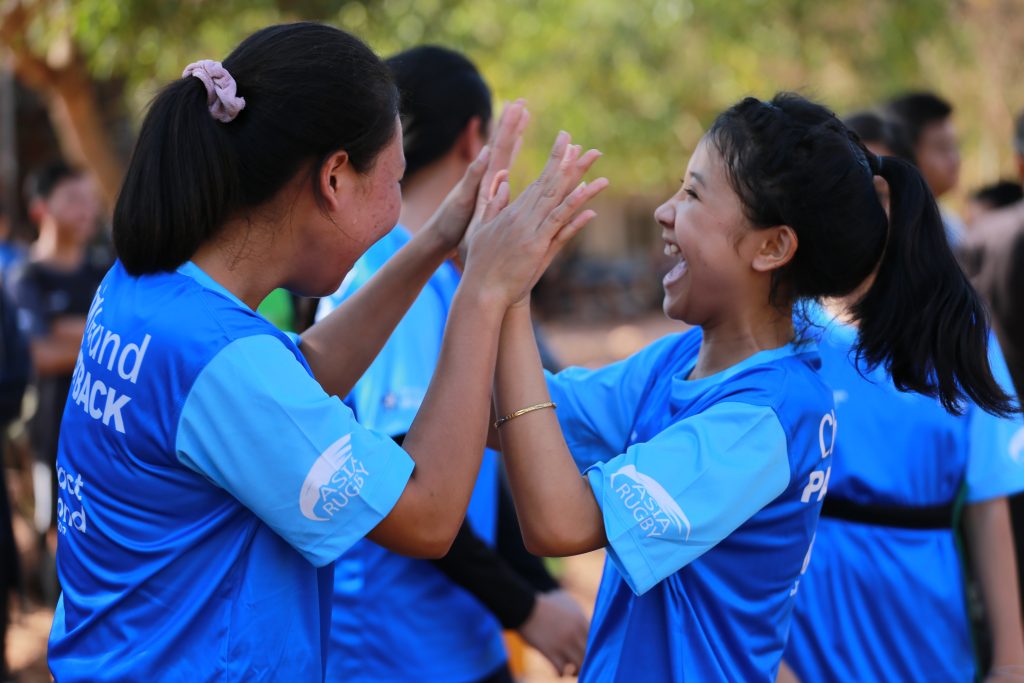 DONATE TO SUPPORT CHILDREN TO PLAY, LEARN AND GROW THROUGH RUGBY