Among the mountains of Nonghet, in northeast Laos, hundreds of families in small villages make their living as farmers.
Here, more than half of the population are among the most disadvantaged ethnic groups in the country. For parents, it can be a struggle to sufficiently feed their family.
For children and youth, a lack of access to quality education in their communities compounds the few opportunities they have in the future to break out of the cycle of poverty.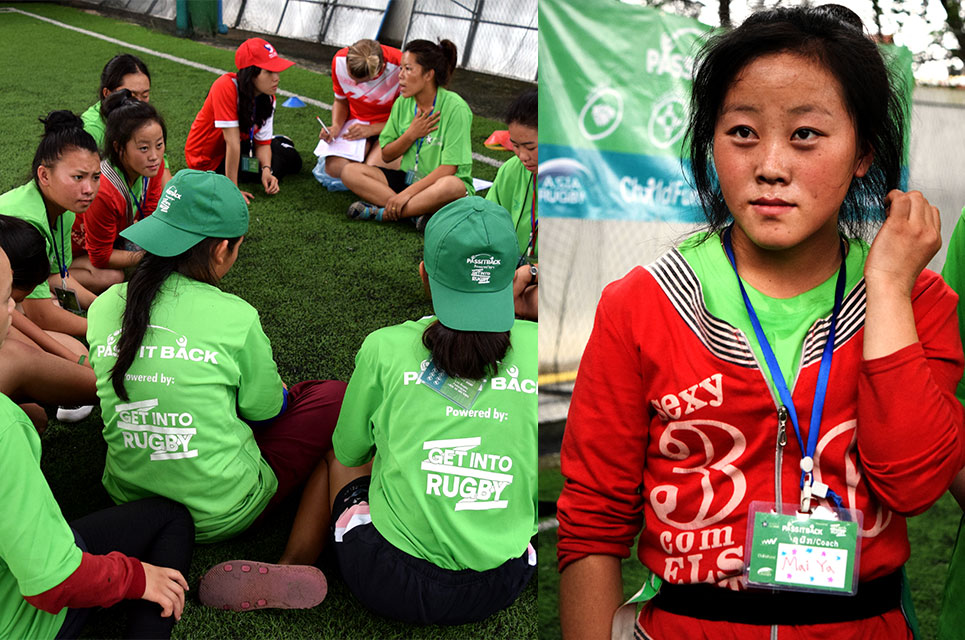 May says: "I feel braver and more confident in my abilities, and more willing to take on new experiences," she says.
For 16-year-old May, who is of the Hmong ethnic community in Nonghet, one program is helping to make an enormous difference to her life and future.
New learning opportunities through rugby
Through her participation in ChildFund Pass It Back, May has been learning about her rights, and developing essential leadership, communication and life skills.
The program, which helps empower vulnerable children and youth through the game of tag rugby and an extensive child and youth development curriculum, has led to May taking on an influential role in her community.
She is now inspired to work towards her dream of becoming a teacher.
Passing it back to her community
The teen joined ChildFund Pass It Back with enthusiasm, despite never having played sport before.
Today she is training to be a coach so she can pass on the life skills and knowledge she's learnt to children and youth in her village so they, too, can reach their potential.
May has also been learning Lao, the official language of Laos, to better understand the ChildFund Pass It Back curriculum and make the most of the program's educational resources.
The ability to communicate in Lao is a rare skill in many disadvantaged ethnic groups, where children often grow up with limited opportunities to learn Lao.
May says being part of the program has not only broadened her skillset, but it has changed her attitudes in life.
"I feel braver and more confident in my abilities, and more willing to take on new experiences," she says.