The Rugby Spirit Festival, taking place in Yokohama from 23-27 October 2019, is a unique, child-focused charity programme created by Societe Generale.
The children are coming from twelve charities focusing on social inclusion and supported by Societe Generale. These 96 young people will join 150 students from Nakaodai Junior High School in Japan to participate in the Festival, hosted by the City of Yokohama.
Implemented in collaboration with ChildFund, the Festival will represent a once in a lifetime opportunity for children to connect with Japan through rugby, and be part of Rugby World Cup semi-final on Saturday 26 October.
This week, 250 boys and girls aged 11 -14 will gather in Yokohama to take part in the Rugby Spirit Festival created on the occasion of Rugby World Cup 2019 (RWC 2019).
Developed as a cultural exchange program by Societe Generale and ChildFund, World Rugby's principal charity partner for RWC 2019, the Festival will include educational workshops as well as a tag rugby tournament. Coaches from the innovative ChildFund Pass It Back sport for development programme will be on hand to provide training and mentoring.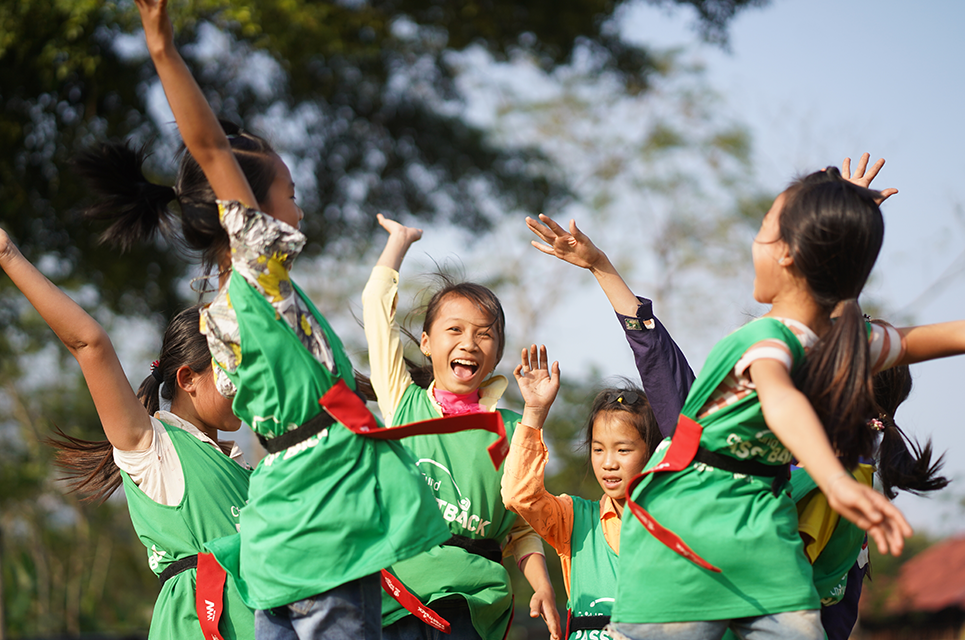 ChildFund Pass It Back players from Vietnam will be taking part in the Rugby Spirit festival alongside children from across the Asia-Pacific.
Societe Generale rugby ambassadors including Jonny Wilkinson, Thierry Dusautoir, Ayumu Goromaru and Vahbiz Barucha will also be given the opportunity to meet with the children and share their experience of how rugby is able to create a positive impact.
Finally, all children will be given the opportunity to celebrate RWC 2019 by attending the first semi-final on Saturday 26 October.
The Festival has been driven by the fundraising efforts of Societe Generale staff who took part in a charity touch rugby tournament organised in Hong Kong as part of Societe Generale activation plans for RWC 2019.
Hikaru Ogata, CEO, Societe Generale Asia Pacific said: "The Rugby Spirit Festival is the result of our involvement as Worldwide Partner of Rugby World Cup 2019 on one side, and our commitment to education and professional integration, namely through the Societe Generale Corporate Foundation for Solidarity, on the other.
"Our responsibility is to make one of the world's biggest events accessible to people we are working with on a daily basis. Rugby has this ability to create connections between people beyond gender, language, or social background. The enthusiasm and dedication of our staff in Asia Pacific to raise funds to allow children from their locally supported charity to travel to Japan was also essential.
"With the involvement of ChildFund, World Rugby's charity partner for RWC 2019 and our partner for the Festival, we have all the ingredients to offer a unique opportunity for these children."
ChildFund CEO Nigel Spence said: "We are so excited to be working with Societe Generale on an event that will bring so much joy to so many children."
"Societe Generale staff have shown enormous energy, enthusiasm and dedication to their chosen charities. Like ChildFund, they too believe in the importance of giving child the chance to play, learn and grow.
"We look forward to giving these young people three days they will never forget!"
Participating charities
Australia: National Aboriginal Sporting Chance Academy
China: Adream Charitable Foundation
Hong Kong SAR: Hong Kong Rugby Union Community Foundation
Hong Kong SAR: Hans Andersen Club
India: Aseema Charitable Trust
India: Get into Rugby (Indian Rugby Football Union)
India: Magic Bus Foundation
Japan: Kids Door
Madagascar: Terres en Melees
Singapore: Children's Wishing Well
Taiwan: Taiwan Fund for Children & Families
Vietnam: ChildFund