When you watch Serena Williams play on the court, you can't help but be engulfed by a power and determination so fierce that any ounce of doubt you ever had about the tennis star slips into oblivion.
When Williams is completely in her element, she is an unstoppable force. For many girls and women, she's a role model; a figure who exhibits skill, unwavering persistence, grit and a confidence, qualities that have led her to winning four Olympic gold medals and 39 Grand Slams.
The rise of women in sport
Sport and women have not always gone hand-in-hand, so the rise of big-name female figures such as Williams and her sister Venus, is refreshing for young girls who have traditionally had limited female role models in the sports arena.
It wasn't until the 19th century when women began playing sports. Women participated in the Olympics for the first time in 1900; 22 women out of a total of 997 athletes competed in five sports: tennis, sailing, croquet, equestrian and golf.
Today, girls have a range of athletes to admire and learn from including Stephanie Gilmore (Australia, surfing), Saina Nehwal (India, badminton), Portia Woodman (NZ, rugby) and Fu Yuanhui (China, swimming).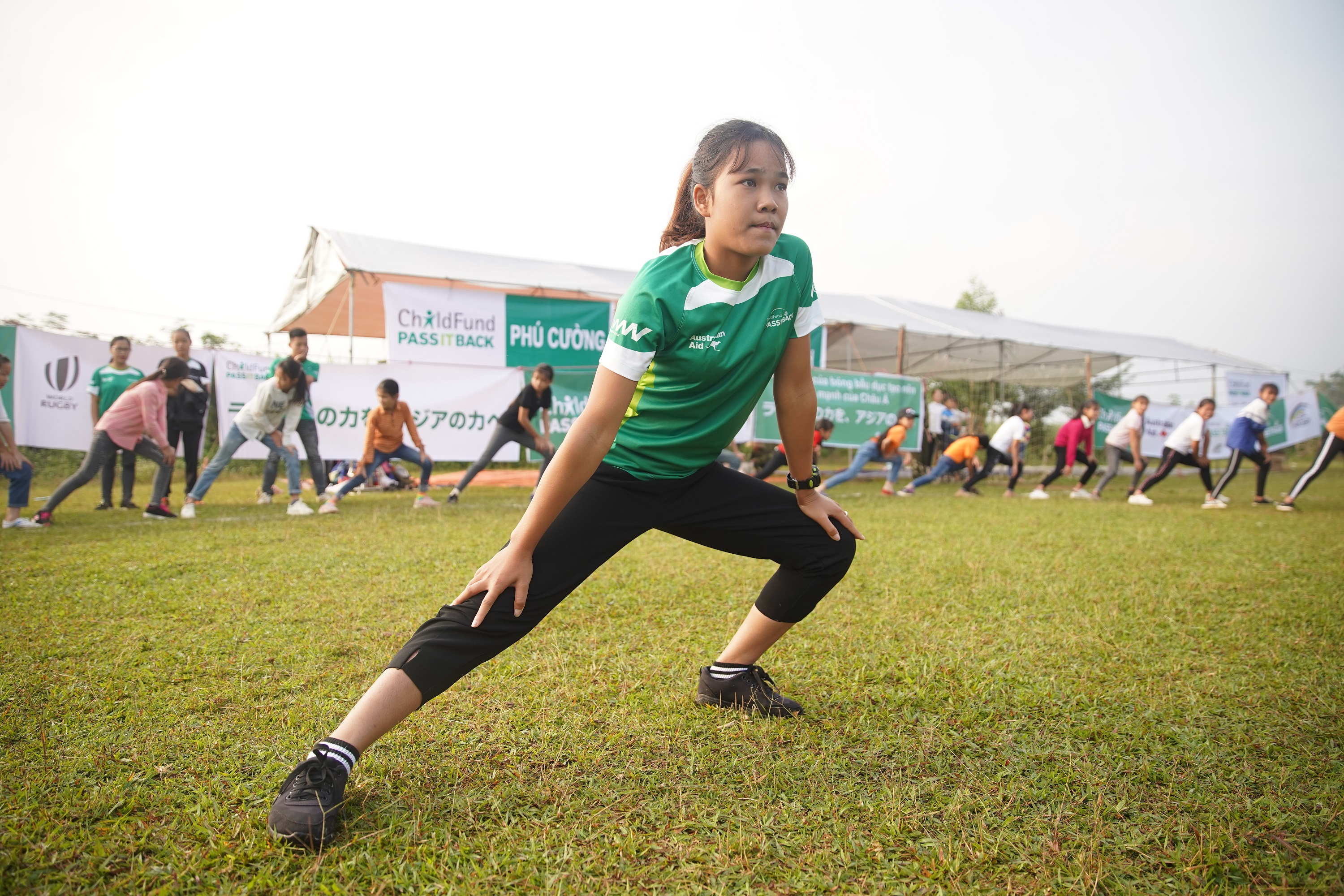 Women's rugby is one of the world's fastest growing team sports.
Using sport to drive social change
Today, more and more girls and women are playing sports. The London 2012 Olympics was the first Games in which women competed in every sport of the Olympic program. At the 2016 Rio Olympics, 45% of all athletes were female.
The purpose of sport has also evolved and expanded. Sport is no longer just about building muscle, or just a form of entertainment or enjoyment, organisations and businesses are using it as a platform to change cultural attitudes. And girls and women are among the biggest beneficiaries of this evolution.
Globally, it is estimated that one in three women has experienced physical or sexual violence. In countries such as Australia, the US and England, where sport is an integral part of the culture, the work sports organisations and clubs do to educate players – both males and females – can positively change cultural behaviours towards women, and help prevent violence against women and their children.
Promoting women's rights and gender equality through sport, and using high profile sportspersons in this process, can be an important way to drive behaviour change.
Sport and international aid
Across developing countries, Sport for Development programs have been key to building a safe and nurturing environment for girls and women.
ChildFund Pass It Back is one program where female participation and safeguarding are mandatory components. The program aims to empower children and youth in disadvantaged communities through an integrated rugby and life skills curriculum.
More than 50% of participants in the program are female. An evaluation of the program in 2017 highlighted the program had helped increase girls' confidence, leadership ability, and resilience to respond to challenges.
Former ChildFund Pass It Back coach Lao Khang, who is now a member of the Lao Women's National Rugby team, says: "I want to help involve as many Lao girls and women from rural and remote communities as possible in rugby so they too can feel brave and strong."
Keeping children safe through sport
In India, sport is helping young girls stay safe by preventing child marriage. In rural Jharkhand cultural traditions dictate that the only role suitable for a woman is that of wife and mother.
Adolescent Girls' Clubs supported by ChildFund are helping teenage girls develop their team and leadership skills, and build their confidence and self-esteem through the game of soccer.
As a member of a Girls' Club, 16-year-old Raniya also learnt about the dangers of early marriage, including the increased risks of domestic and sexual violence. With the support of her teammates Raniya was able to successfully fight back when her parents began marrying her off at the age of 15.
Today, the teen is looking forward to finishing school and has just started Grade 11.
Sport brings people together from different backgrounds, beliefs and abilities, which makes it a great vehicle for driving change and fostering communities where girls and women are treated equally, feel safe, and possess – without hesitation and cultural barriers – the same resilience and confidence of their male counterparts.