A new video launched by Campaign for Australian Aid has captured the success of ChildFund Pass It Back, an innovative Sport for Development program using rugby to equip young people in Asia with essential life skills to overcome the challenges of poverty.
ChildFund Australia, in partnership with Women Win and Asia Rugby, launched the initiative in Laos and Vietnam in April last year, and hopes to expand it across countries in South-East Asia.
"The program was designed to help young people to overcome challenges, inspire positive social change and pass it back to their communities," said ChildFund Australia CEO, Nigel Spence.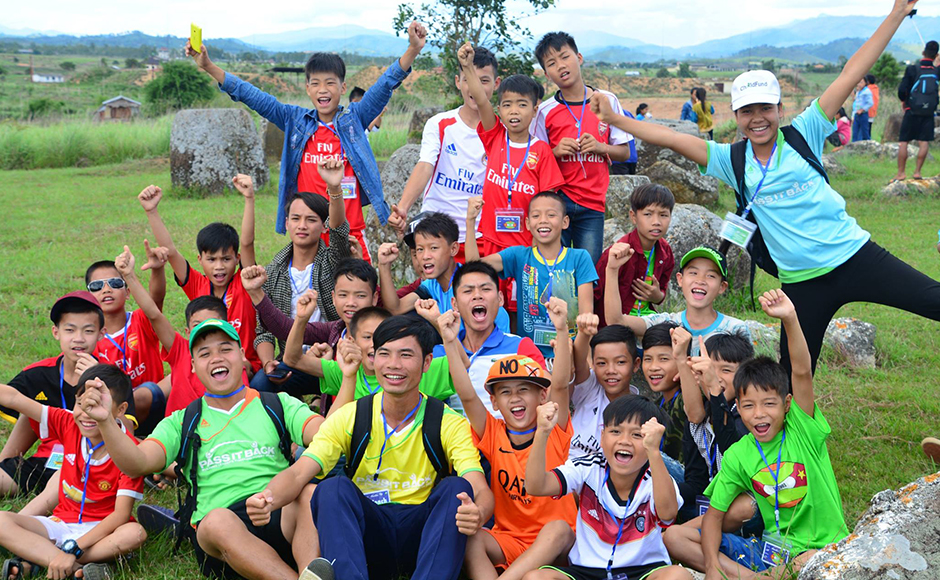 ChildFund Pass It Back has been designed to help young people overcome challenges, inspire social change and 'pass it back' to their communities.
ChildFund Australia is one of over 65 aid and development agencies represented by the Campaign for Australian Aid, a movement of people, organisations and businesses who believe aid is essential in building a fairer future for all.
"ChildFund Pass It Back delivers an integrated rugby and life-skills curriculum, providing important learning opportunities with a focus on leadership, gender and financial literacy, " said Mr Spence.
"Rugby is an unfamiliar sport in many Asian countries, meaning there are no fixed ideas about who should be playing it. We're seeing how the program is equipping women and girls with strong leadership and life skills."
An example of one such woman is 27-year-old Huyen who's from one of the poorest communes in the Kim Boi District in Vietnam. Married and with a 5-year-old daughter, Huyen is one of 25 individuals in training to become a rugby coach thanks to Pass It Back.
"I consider myself so lucky because it is very uncommon for women to be allowed to attend any social activities after getting married," said Huyen.
Watch the video to find out more.